I've been waiting to write this post for a few reasons.  I wanted July to be all about Hannah.  We were busy finalizing the sale of our house and buying a new one, packing, and then moving.  Then I got really, really sick and I just haven't felt like updating.  Until now.
Round three of Clomid + Metformin was a success!  I'm currently 9 weeks and 4 days pregnant.  The hyperemesis gravidarum kicked in at exactly six weeks, but I was nauseated before I even got a positive test.  Right now I'm down 15 pounds and I'm on home health care.  I'm hooked up to an IV and the Zofran pump.  We've got a long road ahead of us, but we're very happy that I'm pregnant.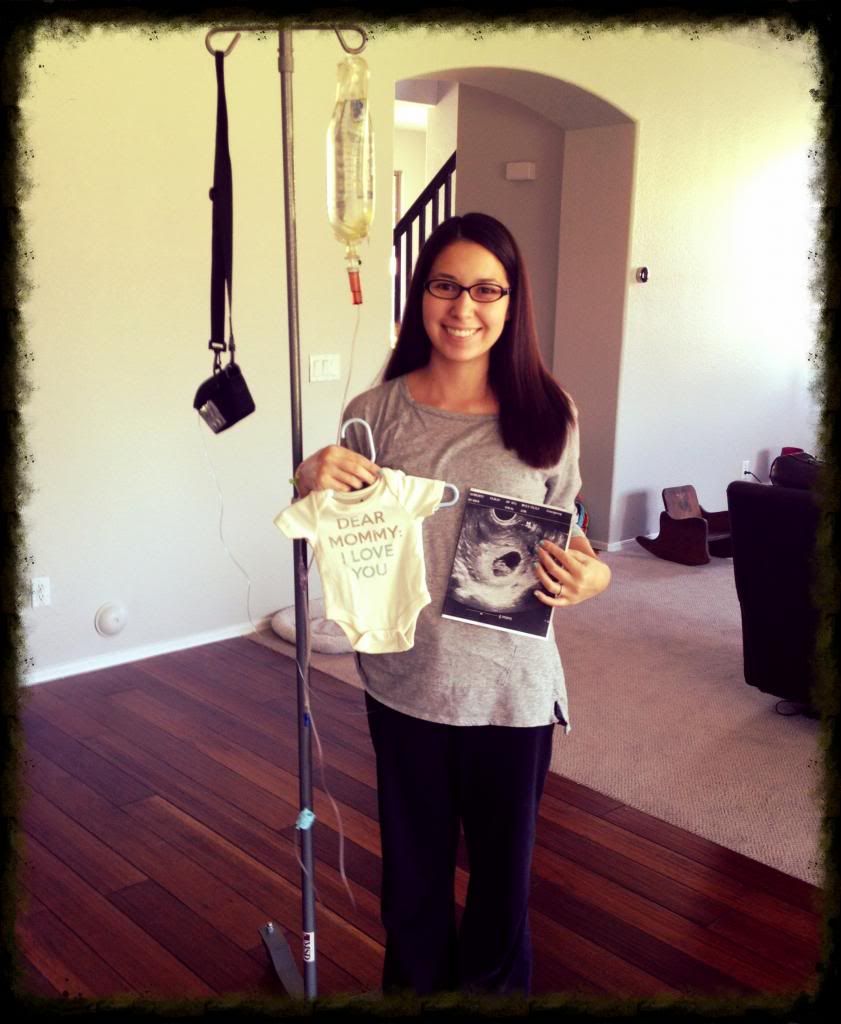 When I found out I was incredibly nervous.  I totally freaked out.  I thought I would feel instant relief after waiting so long and trying so hard to get pregnant, but I had a mixed reaction.  I felt guilty because we found out two weeks before Hannah's birthday.  I felt anxiety because of our loss.  I felt stressed out because I knew I'd get incredibly ill.  I felt disappointed because this baby won't bring Hannah back.
That last one is the hardest one to admit.  I never thought that another baby would replace Hannah or make our loss hurt any less.  But I guess I thought it might do something to give me closure.  A way to move on.  And it's just not that way.  Hannah is still gone.  She's never coming back.  We'll have a new baby – a little brother or sister for Derek and Hannah – but she will always be missing.  My heart is still broken.  The only thing I can do is try to focus on the joy we have now and cling to the happy memories from my pregnancy with Hannah.
It's still early in the pregnancy, but we've already told everyone.  Since we lost Hannah at just under 37 weeks, I just don't believe in a "safe" zone anymore.  I've already had two ultrasounds and we just heard the heartbeat on the doppler last week.  Part of focusing on the joy we have now is celebrating every day we have with this little baby.  Hopefully, he or she will be with for a very, very long time, but for today, I'm still pregnant, and that's enough.